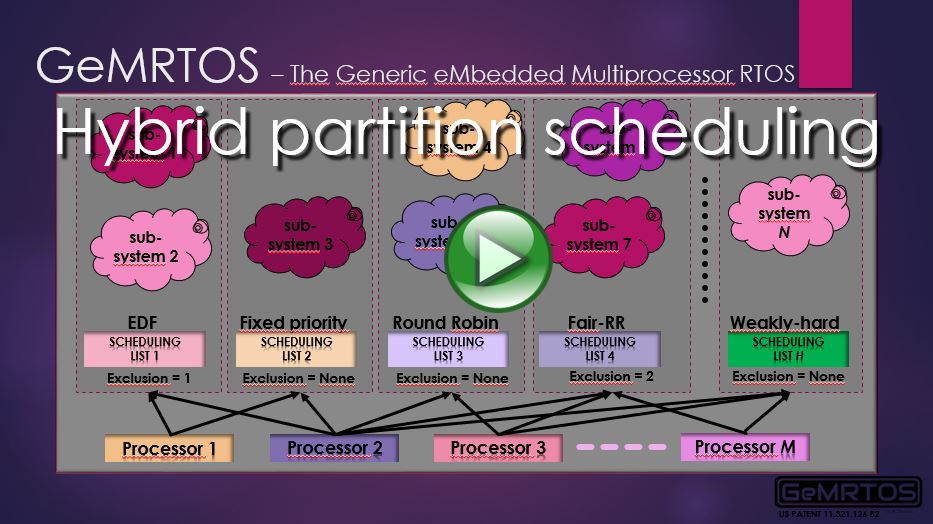 GeMRTOS:
The Generic eMbedded Multiprocessor RTOS
Digital design for FPGA devices
Online courses:
GeMRTOS
Hybrid partition scheduling
Define scheduling lists to assign tasks and processors and get the most of your multiprocessor architecture.
GeMRTOS
Event-driven efficiency
High runtime efficiency in multiprocessor architectures.
GeMRTOS
Generic multiprocessor architecture
For homogeneous and heterogeneous multiprocessor architectures, processor agnostic.
Available VHDL courses (in spanish)